Your Career Success Starts with a Great Resume
For most, their career success directly impacts their standard of living and an effective resume is a formidable tool in stacking the odds in your favour.  However, trying to compress your entire career history, strengths, achievements, education and provide some indication of your character into a few pages, while retaining all the important keywords and terminologies to optimize your chances of being screened-in (by employer hiring systems) for job interviews is a daunting task.  For this reason, many have sought my expertise in obtaining a great resume.  For more than twenty years, I have been crafting compelling resumes that help clients beat the odds and succeed at the competitive task of securing the job they want and achieving career success.

Professional Resume Writing
This level of writing service is for those with experience in any profession, industry, or career field, but not necessary at a management or senior management level.  Not getting results with your resume although you have re-worked it again, and again?  Perhaps it is because you haven't effectively articulated your value proposition to potential employers.  Give me a call; I can develop a professional resume that will spur employer interest and generate results for you.

This level of writing service is for individuals in professions such as Engineering, Science & Technology, Health Sciences, Information Technology (IT), Oil and Gas, Mining, Natural/Applied Sciences, Pharmaceutical, Architecture, Drafting, Trades (all occupations), and other technical areas.  Having written thousands of resumes spanning all levels within these career fields for professionals in both the private and public sectors; I can understand and best represent your technical experience and competencies in a manner that stimulates employer interest in you.

Management/Executive Resumes
Are you ready for a career change or a new challenge?  Are you moving up to the C-Suite or in another leadership capacity?  Are looking for an executive level resume that effectively encapsulate your career history and demonstrate the value you can bring to the table?  I can develop the level of resume or professional bio that generates employer interest and produce results for you in alignment with your goal.  Call me to discuss your expertise and objective; the initial consultation is free.

Entry-Level Resume Writing
Start out on the right path to achieving your career goal with a professional resume that best demonstrate your skills, experience and educational training.

Part of your job search strategy should include a persuasive cover letter.  Many positions require a cover letter and a well-articulated letter can make the difference in getting the interview or not. Give me a call for more information on other letter and career document writing.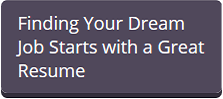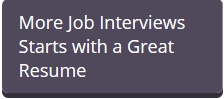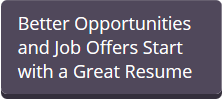 I can help you get the job you want and advance your career in 2016.  Call me for a free resume critique or visit

Resume World

 for resume writing services and career related information, including listing of top employers and job openings in various industries.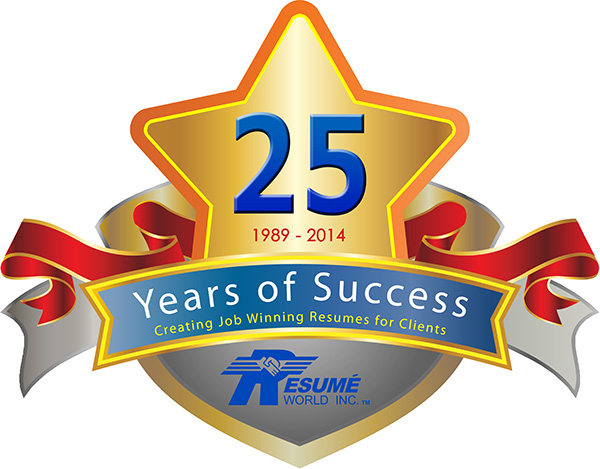 One-on-one Mock Interview Coaching
Applications for Post-Graduate Programs
Applications for Professional Accreditation
Applications for Teacher's College, Law School and Medical School
Applications for Regulatory Certification
Applications for Board Appointments
Business / Company Profiles
Speech Writing for a variety of occasions